Rad.
Just wanted to say again how awesome this weekend was. It was so awesome! Big thanks to
Kicked in the Head
,
Marc Flynn
,
Dan Newbower
, My Mom!, and everyone who came to the show Saturday night. I was so psyched on recording, playing an awesome show, and hanging out with rad kids, that I wasn't even phased when our rental van got ticketed and towed back in NYC Monday morning. Stupid parking rules.
Our band is the best.
love,
Anne
Marc helps Sydney administer the Business. We're mean!
Andrew is rad at Bass and Stampede.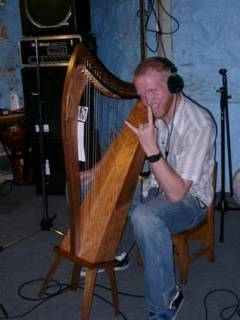 Paul is the nastiest Harp player around!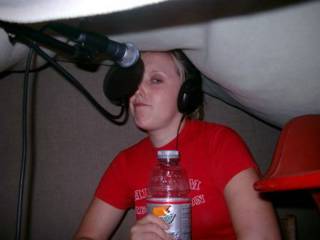 This is Anne's singing fort!
Will doesn't mess around when it comes to Drums, Trumpet, and Saxophone...and safety.